Live Solar Panel Webcam!
The image below is updated every 5 seconds, from a live feed showing one of Solar Source's solar panel installations! Here you can see a renewable energy system hard at work! The solar panels are mounted on both the first story and second story roof of this two story home.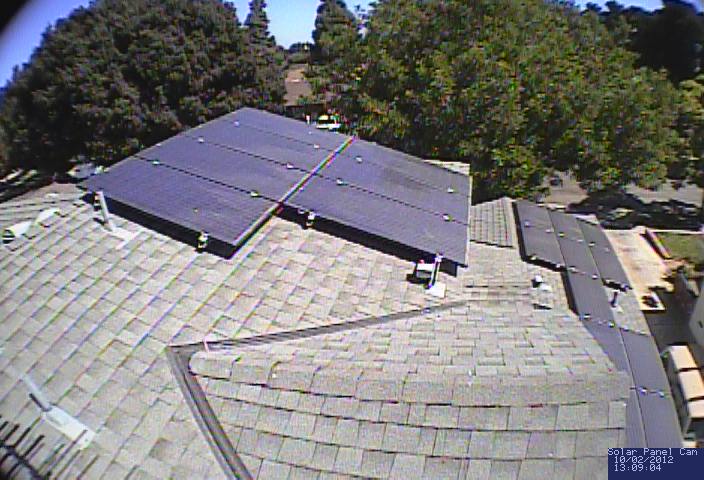 Make sure you also check out the live output of a solar power system which uses microinverter technology.
*The image above is no longer live.